Ribbon Cuttings: A History of Ceremonial Scissors
Friday, May 19, 2017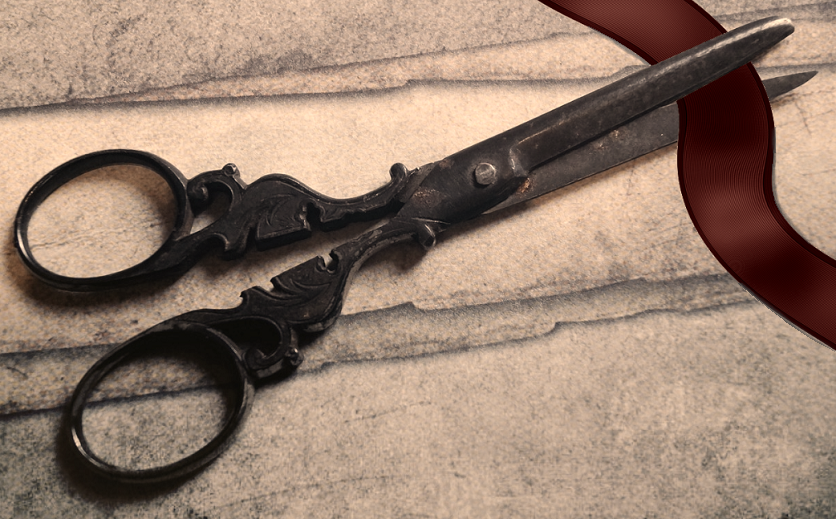 Ceremonial scissors have turned ribbon cuttings into elaborate and sophisticated events, but the idea is a simple concept that has been around for ages. The cutting of the ribbon symbolizes the 'opening' of something new, much like when a ribbon is cut from a nicely packaged gift before unwrapping. It builds anticipation with the promise of something exciting.
The use of giant scissors and extra wide ribbon is a novelty that evolved as the ceremony became more of a publicity stunt of modern PR. Disney was one of the most prominent companies to use ribbon cuttings every time a new park or attraction would open. This aside, Disney was known for consistently making use of giant ribbon cutting scissors to cut the ribbon at their debut events. Big name celebrities and politicians like Shirley Temple and Richard Nixon, among many others, were often invited to do the honors. You can see some Disney's most unforgettable ribbon cuttings at the D23 website.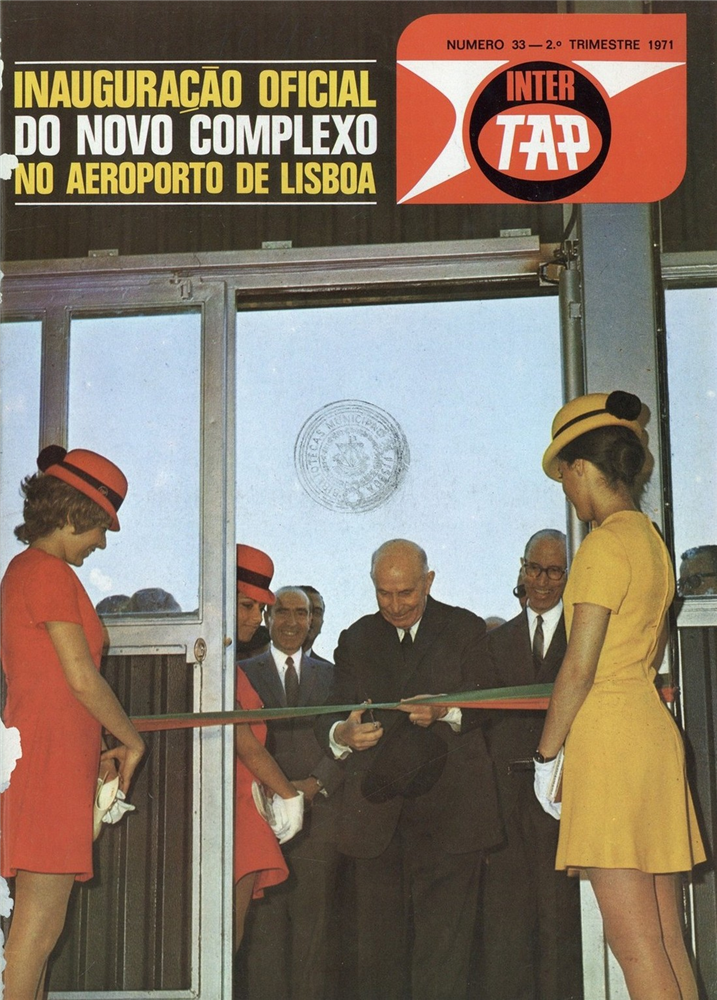 Rumor has it that the history of the ribbon cutting ceremony dates back to 1898, when the first railway track was laid down to the Junction City passing through Union Parish, Louisiana. However, it wasn't always a tradition for ribbon cuttings to make use of giant scissors and ribbon. This vintage image of a 1971 ribbon cutting at the Lisbon, Portugal Airport shows very standard size scissors and ribbon being used in the ceremony. In present day, these ribbon cutting scissors would be a secondary option to be used for a grand occasion such as this. Although a pair of standard size scissors embellished with gold steel handles can easily make up for the lack of size.
Customarily, the ribbon cutting was seen as only a gesture to mark a new beginning. Back in the 1900s, netting the moment for keepsakes with a Black and White Film Camera did not do the trick of capturing minute details of a shot, unlike today's modern gizmos. But what it did create was a moment for people to remember. This helped spread the news of the company via word of mouth with people ultimately paying a visit to the business.
The ribbon cutting ceremony was by itself a new and fashionable trend back in the day; however, it was kept modest and not many resources went into the looks of the ceremonial scissors or décor for the event. Many vintage photos show the use of normal sized—even small— ribbon cutting scissors. This was probably because the scissors were not typically preserved for display after the ribbon cutting ceremony. Eventually, with the advent and evolution of custom printing technology, the glamor quotient of these ribbon cuttings phenomenally saw a spike thanks to the branding and personalization of the ceremonial scissors.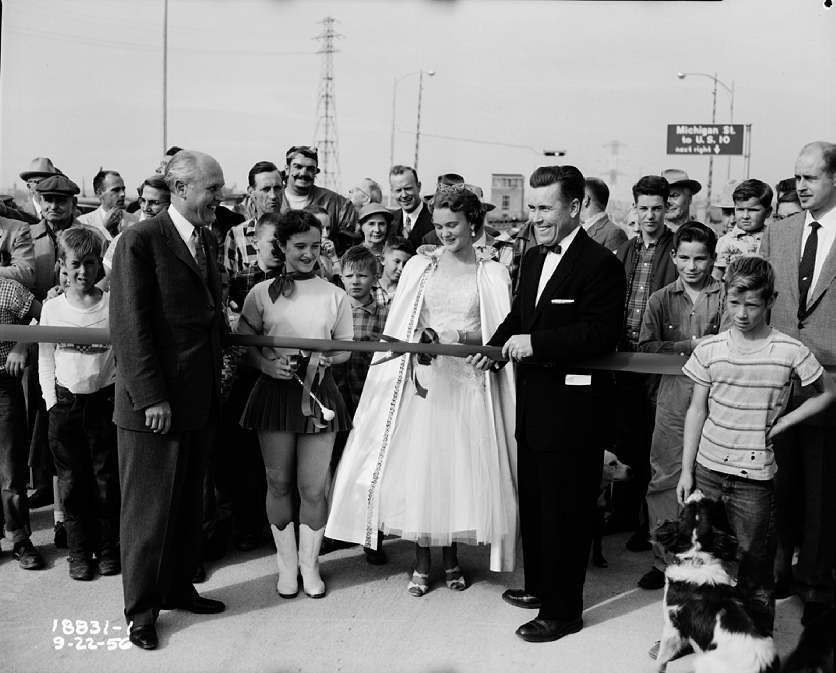 Seattle Municipal Archives / CC BY 2.0
Fifteen years prior to the ribbon cutting in Lisboa, former Washington State Governor Langlie and Seattle mayor Clinton are seen performing a ribbon cutting with huge ceremonial scissors. Ribbon cuttings are always big among politicians; no one is more suited to hold a special pair of scissors than a political dignitary. As ceremonial scissors made their way into the hands of bigger and bigger public figures, the scissors became more noticed, thus providing an opportunity for promotion. The larger the scissors, the more opportunity for personalization since now they would be more visible. Giant scissors became the focus of attention in pictures and at the actual event.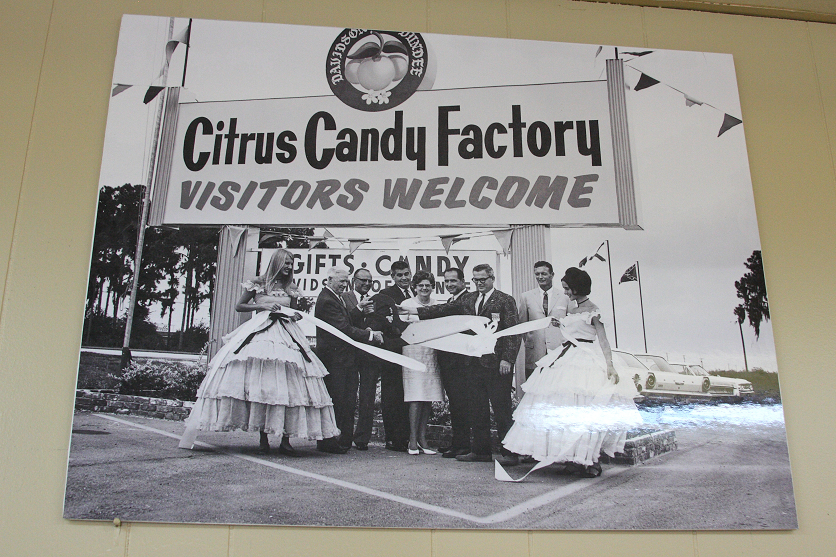 The concept of using giant scissors has been around for decades and gotten more and more common over the years. This image of a 1950s ribbon cutting of a company named Citrus Candy Factory shows just how big these giant scissors could get. They look big and strong enough to tear apart a wall! Well, just for the record – these weren't actual scissors (Thankfully!). But hey! Who would care to debate that? The fact here is that it does seem fancy and its size and appearance make an impression. This is another opportunity for publicity.
Today, giant ceremonial scissors are the standard for ribbon cuttings, and even though the scissors commonly used now don't get nearly as big as the ones shown above, they are still pretty captivating. Our very own 25 and 30 inch long scissors are examples of today's standard. In the present day, ceremonial scissors make a fashion statement; they look great in pictures and have media appeal. Videos of this event make for good social media content, and with the right connections, you may even get some TV air time. Over the decades, it has become very common to use a big and extravagant ceremonial scissors. This indicates the importance of the ceremony –to mark the first giant leap of a new undertaking.
One of the best ways to create an impression in marketing is by doing it visually, in turn clearly creating an impression in people's mind. This builds brand awareness which translates into potential customers. The otherwise slow beginning of an establishment could be turned into a mammoth first week. If a company is able to follow-up the glitzy opening with solid service, you have a winning formula! All of this though, begins with a chic ribbon and a pair of giant ceremonial scissors.