CeremonialSupplies.com the best one stop shop on the internet for ceremonial ribbons used at grand opening events and other celebrations, offers customization and a variety of sizes and styles so you get ceremonial ribbons the way you want at CeremonialSupplies.com. Logos, messages, company name and text the way you want it to appear - that is our promise to you.
Choosing A Grand Opening Ribbon
It sounds simple, and it can be. When choosing a grand opening ribbon consider first the color of the ribbon. If you have an established brand, a company logo or colors, you may want to choose a ceremonial ribbon that features the same. This way the visual impact is stronger through top of mind awareness of your target audience or public - especially if the grand opening will be featured in the media. For a traditional ribbon-cutting ceremony, you can also use a red ribbon as the classic staple of a grand opening. CeremonialSupplies.com has an extensive selection of color ribbons in widths that range from 2.25" up to extra wide ribbons up to 12" in spools of 12, 25, or 50 yard lengths.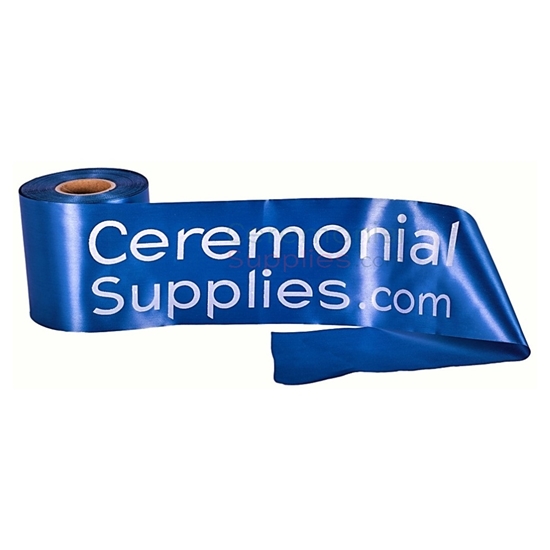 Depending on the size of the building entrance or the place where the actual ribbon cutting will take place you should determine the best length for the ceremonial ribbon. Keep in mind that the minimum length may be 12 yards and that will give you enough for the ceremony, a souvenir clipping of the ribbon that you can save and display along with the grand opening scissors in our elegant and hand crafted display cases, and if there's more ribbon left over you can easily use it for sashes that can be worn by serving personnel. The continuity of color and message is a subliminal way to maintain upper mind awareness of your brand or company among the participants.
The width of the ribbon is important. If you want a big, bold, statement, choose a wide ribbon where the name or logo will be prominently displayed!
Decorating A Grand Opening Like A Pro!
Decorating a grand opening like a pro just takes a few simple steps with the right tools. Stanchions or crowd posts are the best tools you can use to hold up the grand opening ribbon on each end. CeremonislSupplies.com has several classic styles such as brass golden dome top post, the urn top chrome post, or the flat top black-matte stanchion that will enhance the grand opening ribbon entrance. You can then have the special guests and VIPS stand behind the ribbon for professional looking photos and videos! CeremonialSupplies.com has other styles of stanchions to help you decorate different looks and needs. The plastic weatherproof hitching post style stanchions have the advantage of being lightweight and easy to carry and transport and can be filled with sand or water when time to use! The hitching post stanchions are sold as pairs and they come in black, yellow, and white and bring their own chain link. After the grand opening ceremony, the classic stanchions and the hitching post stanchions are great for inside your business to facilitate crowd control movement in the time of Covid social distancing. For adjusting from large to smaller crowds and vice versa, we have the retractable stanchions. These crowd control posts are available in full size or mini (11"). Whatever style you choose, you can be sure the grand opening ribbon with the business name boldly displayed, will look great!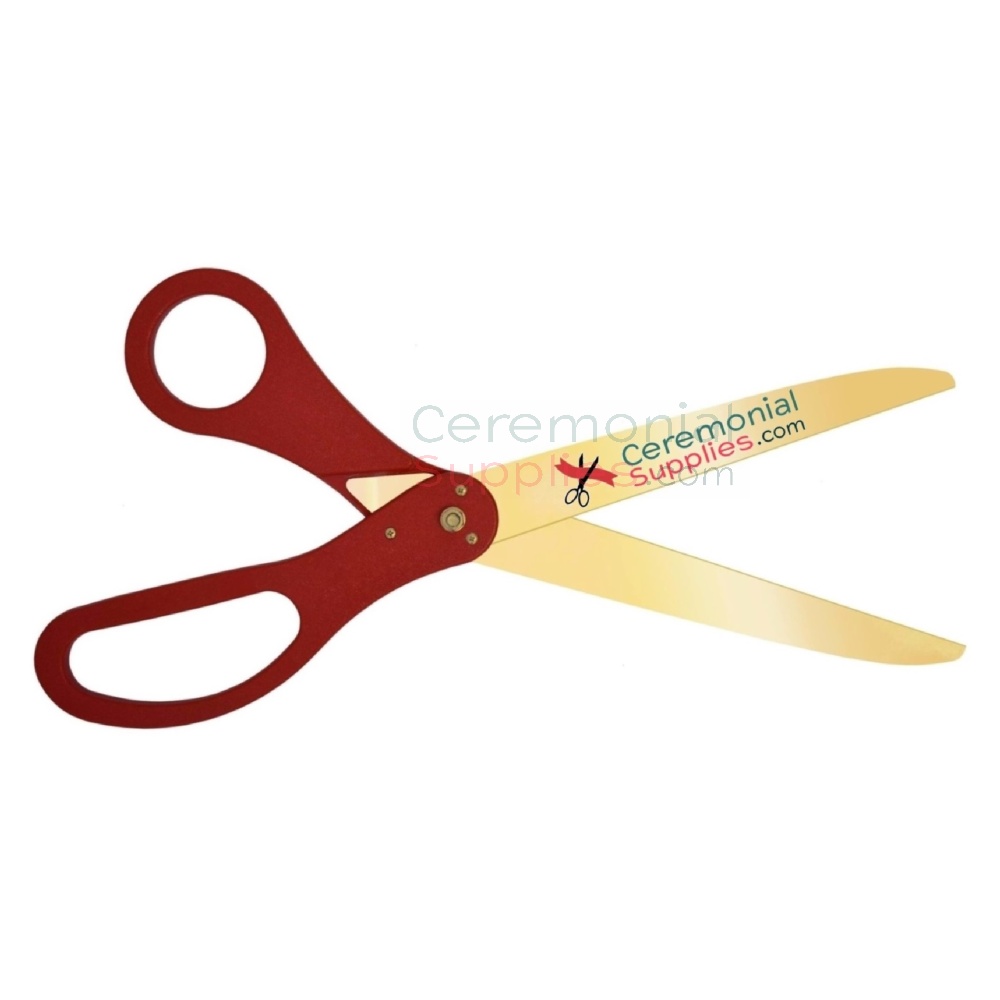 Signs, signs, everywhere signs!
You don't have to block out the scenery in order to announce your grand opening to the world. In fact, with the right grand opening signs you can actually beautify the area! CeremonialSupplies.com has the perfect pre-printed Grand Opening signs, accessories and decorations you can use to decorate the outside of your store, shop, or your company and to decorate inside. A popular grand opening sign is the customized vertical roll up banner that can be printed with your logo and grand opening message or, for continuous use, it can be customized with your logo and suitable image. The vertical roll up banner is easy to assemble and packs back to a space-saving cylinder for the next use!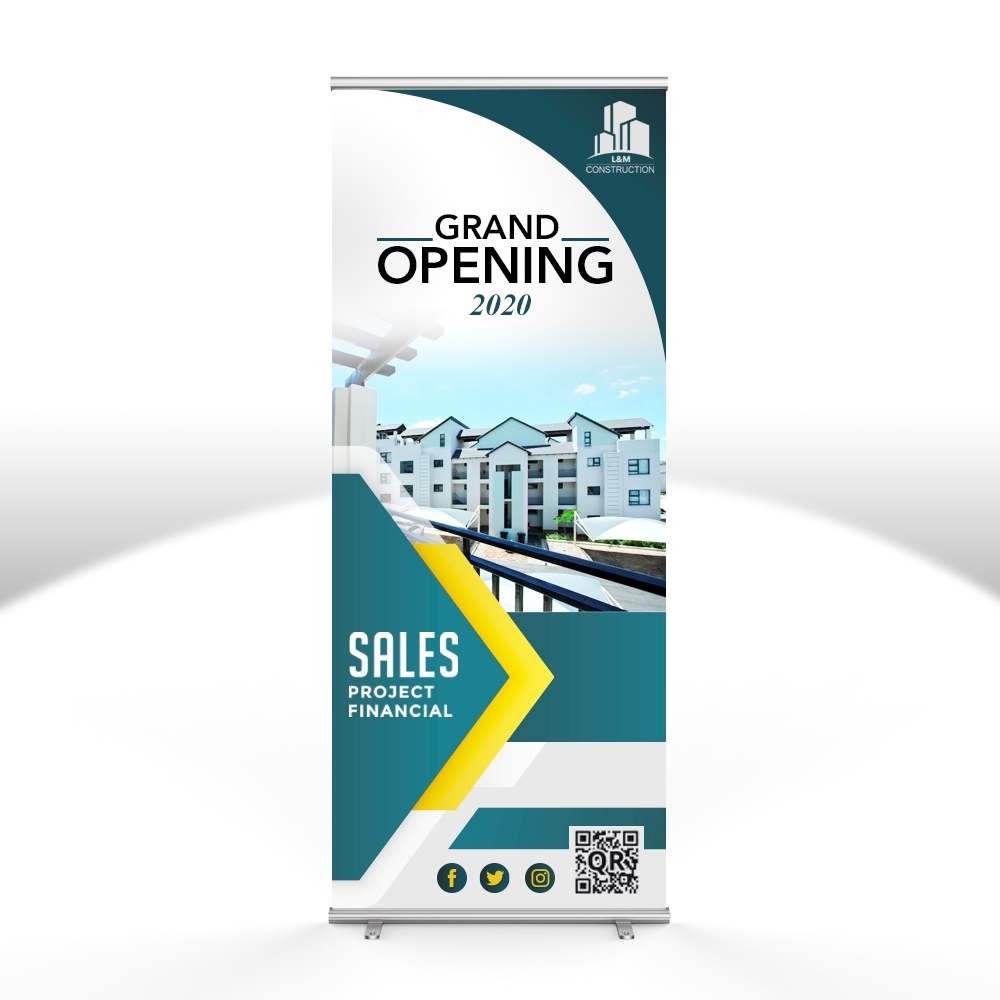 The Stars of the Show: The Ribbon-Cutting Scissors!
No grand opening is complete without showing off the stars of the event – the ribbon-cutting scissors! CeremonialSupplies.com takes pride in offering the most complete selection of grand opening scissors available online. Browse our selection for different color handles to match the grand opening ribbon, and choose silver or golden blades that will enhance the overall look of the decorations – and will sharply cut the ribbon as well! Our giant ceremonial scissors are available in 25" or 30" for those who want to create a truly memorable impression. For a more traditional ceremony, CeremonialSupplies.com offers the 10" golden handle stainless steel ribbon-cutting scissors. Whatever your style and décor, we have the ceremonial ribbon-cutting scissors to fit your look (and your budget).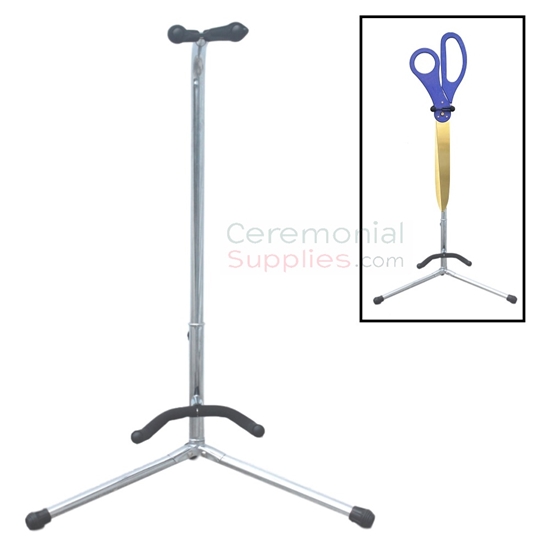 To make the most of the grand opening tools, consider creating an official photo stage at the main entrance where you have placed the grand opening ribbon held on each side by the crowd post of your choice. Decorate each post with a giant bow and flank each side with an attractive grand opening roll-up banner. A red carpet – or blue, green, purple, pink, or black carpet, which are all available in different widths and lengths from CeremonialSupplies.com, can go behind the ribbon and the ceremonial scissors should be placed on their own display stand to prominently show them off! Individuals and groups of people can stand by the scissors for their official event photo, and the memories will carry on!
Grab and Go Grand Opening Supplies
Let's face it, not everyone has the time to decorate a grand opening ceremony in luxury Hollywood style. When you are short on time but want your grand opening ceremony to look chic and sophisticated, consider CeremonialSupplies.com and our grand opening kits. The Essential Ribbon-Cutting Kit is a simple kit that includes an 8" pull bow, 25 yards of ribbon in either 4 or 6 inch width, and stainless steel ribbon-cutting scissors in either 25" or 30" size in your choice of silver or gold finish blades. There are over 20 color options available for the bow and ribbon, and a variety of colors for the scissor handles. We also have the ceremonial Stage Grand Opening Kit that brings two stanchions, a pre-printed "Grand Opening" ribbon with two pull bows to decorate each end, and a 25" or 30" giant scissor with the words "Grand Opening" or "Ribbon Cutting" pre-printed on the blades. For a more upscale look, there is the Full Suite Grand Opening Kit that comes with a carpet runner, and balloons to attach to the pull bows that go on each end.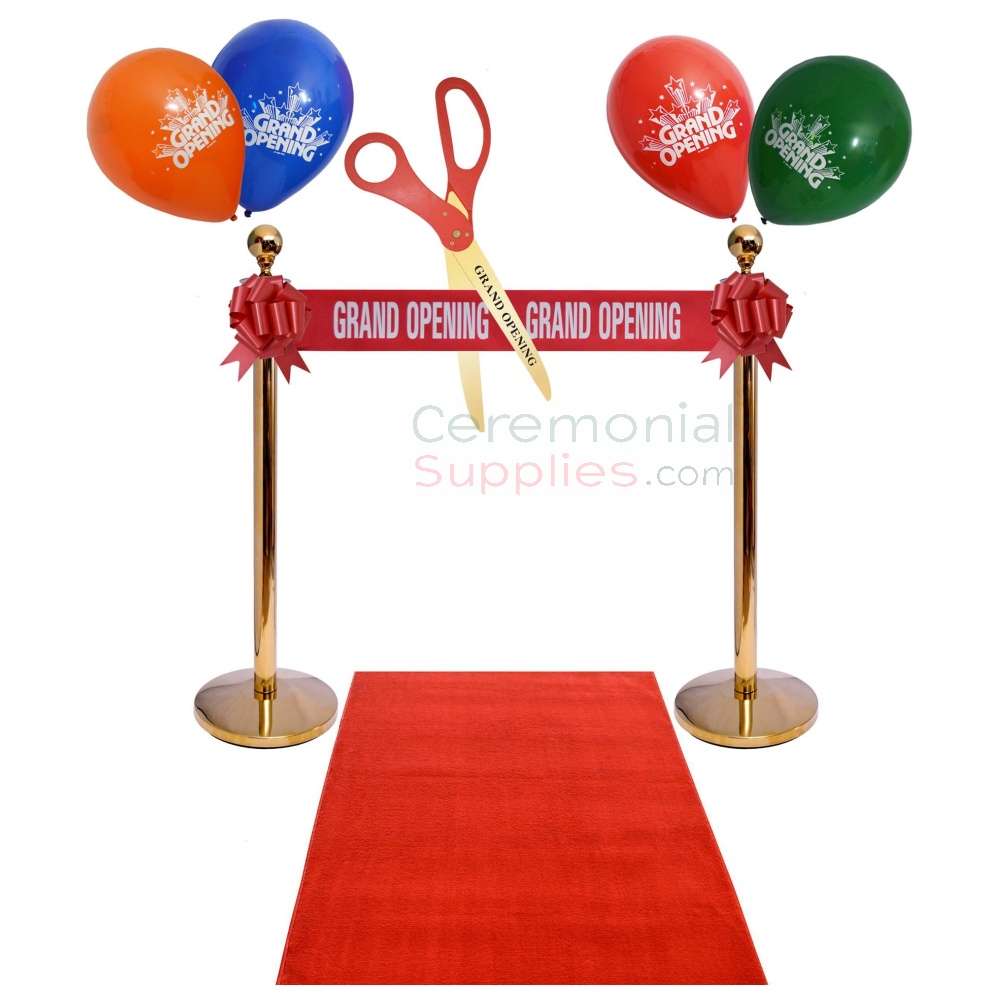 Shop CeremonialSupplies.com for all your grand opening ribbon needs! Every color you need printed the way you want to make your grand opening ceremony unforgettable. CeremonialSupplies.com is the best place on the net to get all your ribbon needs and ceremonial supplies at budget friendly prices with prompt and efficient shipping wherever you are. Ceremonial ribbons the way you want them! For a shipping quote, click here.