We shipped quite a bit to the Evergreen State this year and of all groundbreaking supplies, groundbreaking shovels topped our list for Washington State and we think you'll like to know why. If you're looking for groundbreaking shovels in Washington State, you'll be pleased to know for the 2nd year in a row, the US Bureau of Economic Analysis (USBEA) reported data of (growth domestic product) GDP by state showing Washington State at the top! Washington had, by May of 2018, a GDP growth rate of 4.4% - number one among All states. This rise is mostly marked in real estate, including new development projects, which translate to constructions (which is in the top 3 leading industries in Washington.) More new businesses mean more first sod-cuttings and grand openings - and this is most likely why our groundbreaking shovels and other grand opening supplies have made their way to Washington State in record numbers this year. What this means for event planners is that there's a growing trend of first sod-cutting events, and CeremonialSupplies.com is the place on the web to get your groundbreaking shovel kits and supplies - we ship everywhere in the Evergreen State.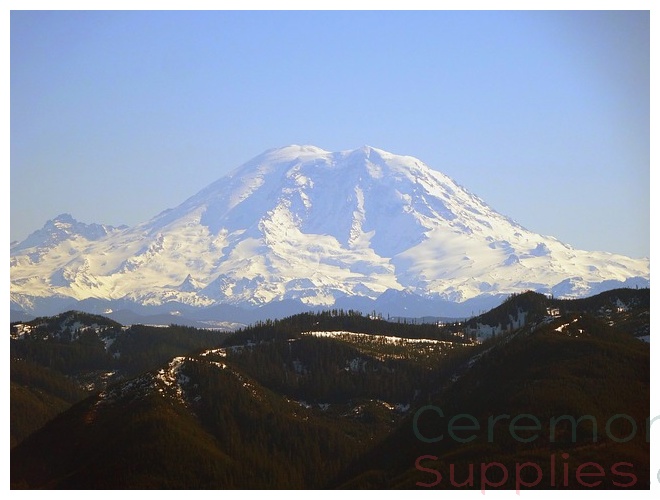 Organizing a groundbreaking ceremony or a grand opening can be simple, but for a truly memorable event, following a few basic rules will make a first ground cutting ceremony or a grand opening event, as attractive and interesting to attend as a lavish State dinner. Here are the basics for a fun, colorful, and successful groundbreaking ceremony.
We can't stress enough the importance of planning ahead! And whilst we will go to great lengths to make sure you receive your groundbreaking shovels in Washington State on time, planning will eliminate the stress of last minute, costly ordering. Best practice shows that ordering between 30 - 45 days from the event is the best time to get your basic supplies such as the groundbreaking shovels, personalized ribbons and banners, displays, and other items. Once you have this part done, you can focus on press releases, guest list, reaching out to local government officials to attend the ceremony, and romancing the media. Keep in mind papers like the Seattle Times and Seattle News Tribune receive a large number of requests for local coverage. Make media contact one of your first priorities. The Puget Sound Business Journal encompasses several cities and towns and it's a prestigious paper. Getting them onboard means you will have covered cities like Seattle, Tacoma, Renton, Bellingham, and others of the Puget Sound area.
What Are Your Groundbreaking Shovel Choices?
The first thing you should order are groundbreaking shovels, and other supplies that you want customized. This is where CeremonialSupplies.com comes in. We are Washington State's best choice to source ceremonial groundbreaking shovels, hard hats, grand opening ribbons, banners, displays, and ceremonial scissors, because of the quality of our products, the different options available in sizes and construction material, and our prompt and efficient way to customize your supplies and ship them wherever you are in the beautiful Evergreen State. Are you looking for standard groundbreaking shovels? We have several options of chrome, stainless steel, and wood or steel handles, as well as customization. Our groundbreaking shovels are strong and sturdy so the choice of metal polish for the blade should be chosen considering how the groundbreaking shovel will be displayed after. Will it be presented to a dignitary, a CEO or the like? In this case you may want to consider a mirror-polished finish, with an engraved plate on the stem. We also have oversized, long stem groundbreaking shovels for those tall VIPs.
Event planners in Washington State, take note and be ready to offer your clients a creative package that includes groundbreaking shovels and their display stands, including a decorative giant bow, hard hats, giant ceremonial scissors, red carpet runners (or blue, pink, and purple!) stanchions and rope, step and repeat banner, and all the trimmings to make a first sod-cutting ceremony a top notch event in Washington State from Vancouver, Bellingham, Ballard, Tacoma, Seattle, Spokane, Yakima, Olympia and all other towns, CeremonialSupplies.com ships everywhere in Washington State. If you're looking for groundbreaking shovels in Washington, we've got Washington covered!