Products tagged with 'military pins'
The Stars and Stripes Pin Back Ribbon Medal Pin is an accessory worn to display the national flag. It consists of a fabric strip or ribbon in red, white, and blue and comes with a pin to secure the medal. Size is 1" and 1/2" wide, and 1" and 3/8" lengthwise in the center of the flag ribbon drape.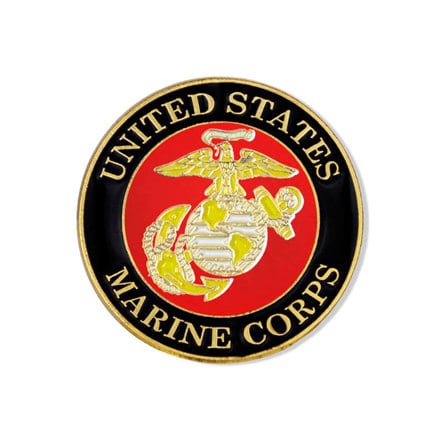 The US Marine Corps Lapel Pin features an eagle, a globe, and an anchor US Marine Corps logo. The pin measures 7/8 of an inch and is designed to be worn on your lapel.